Patacon Club NFT
MINT IS LIVE
ETH Contract Address: 0xd0b507c82B4c67d3662e786a8183dE165cE499FD

Mint cost
0.012
ETH per item plus tx fees
Max minting
20
per wallet,
20
per transaction
feel free to modify max Gwei for current conditions
How will mint funds be used?
80%
will be used for liquidity on our upcoming ERC-20 DAO token
10%
will go to the DAO treasury
10%
for the devel team and contract setup
How many tokens will I receive?
when the snapshot is taken, each NFT will give you 0.005% of the supply, and the matching 0.005% will be paired to the liquidity
How will NFT commission fees be used?
80%
will go to the DAO treasury,
20%
for the devel team
Patacon Club NFT
will be a collection of 10,000 digital collectibles living on the Ethereum blockchain
reveal was done on Jun 14th, mint cost will increase after this to avoid undermining previous minters

75 items will go to the devel team (deployer address)
50 will go to PataCoin DAO Treasury
and 25 for each of the 15 holders of PataCoin token as snapshot on Jun 1st (rank 7-21)


10 were donated to the UkrainianCryptoFund (0xeFf6De260D3eca21a8936642eF687514A63855e5)
a few given away on twitter, jungle tv, discord and 460 pre-mined and set on sale individually and bundles on opensea
the remaining will be served to whomever mints them first

Roadmap?
Do you think these were painted by a 14 year old? they were...
Reveal ✅
Etherscan verification ✅
Minting ⏳
Opensea verification 🔜
As seen on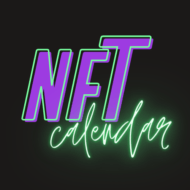 and